Looking For An Exterminator in Surfside Beach?
Pest Control in Surfside Beach
When it comes to pest control in Surfside Beach, Beach Pest Service is the name you can trust. With our 100% satisfaction guarantee, you can have peace of mind knowing that your home is in good hands. We also prioritize the safety of your family and pets, using safe and effective products that have been approved for residential use. Give us a call today for ongoing protection against:
Cockroaches
Mosquitoes
Rodents
Ants
Spiders
Stinging Insects
Wildlife
Fleas
Earwigs
And more!
Don't let pests take over your home. Choose Beach Pest Service for reliable and effective pest control solutions!
Image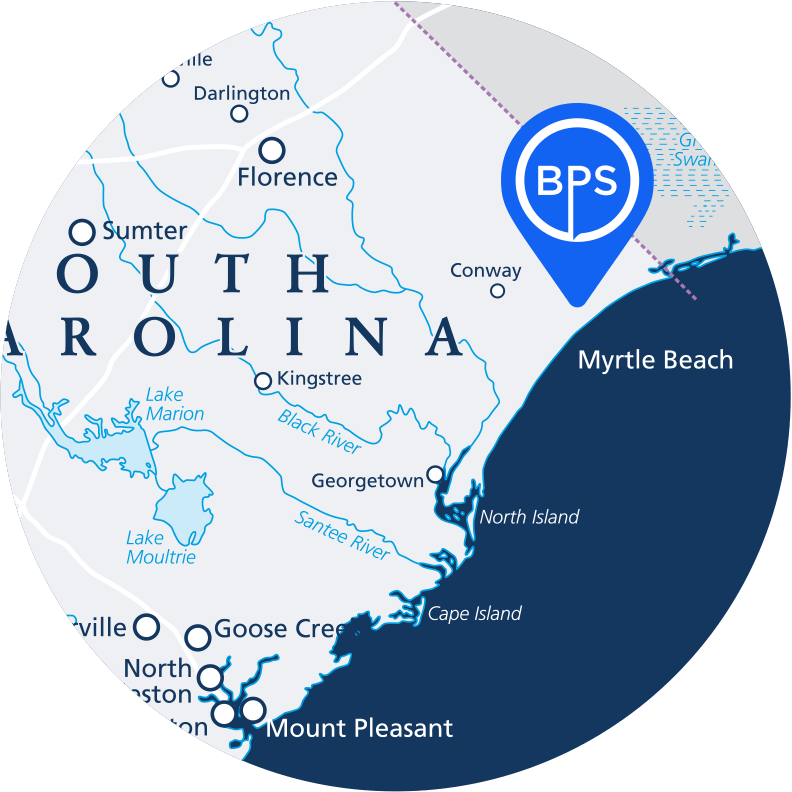 Trusted South Carolina Exterminators
As South Carolina locals ourselves, we are proud to offer a variety of customer-focused benefits, including military discounts, Saturday services, and family-friendly treatments. We are committed to providing a 100% satisfaction guarantee, ensuring that you are completely satisfied with our services. Don't share your home with pests any longer, and get started with our team of Myrtle Beach exterminators today.
Image

Mosquito Exterminator in Surfside Beach
Discover the ultimate solution to mosquito control in Surfside Beach. Say goodbye to those pesky insects that ruin your outdoor activities. With our expert services, you can finally enjoy the beautiful scenery without constantly swatting. Here's what you get when you choose our mosquito control in Surfside Beach:
Free inspection: Our experts will assess the situation and identify mosquito hotspots on your property.
Liquid sprays: We use industry-leading liquid sprays to effectively target and eliminate mosquitoes in your area.
Larvicides in targeted areas: Take a proactive approach by treating specific areas where mosquitoes breed, preventing them from becoming a nuisance.
Mosquito traps: Our advanced traps attract and capture mosquitoes, ensuring a mosquito-free environment.
Satisfaction guarantee: If you're still dealing with mosquitoes after our treatment, just give us a call, and we'll make it right.
Bed Bug Exterminator in Surfside Beach
Finding bed bugs in your home is a nightmare! These pests reproduce quickly, hide almost anywhere, and are extremely difficult to eliminate. DIY options can also make things worse by driving the infestation deeper into your home. If you're looking to get rid of bed bugs, trust Beach Pest Service. Our bed bug treatment in Surfside Beach includes:
A thorough inspection to determine what rooms are affected.
Customized treatment that's designed to fit your home's needs, using vacuum, liquid, and heat treatments.
Safe treatment methods that are proven to eliminate the bugs.
Experienced, local bed bug exterminators who will address any questions or concerns you have.
And more!
Termite Exterminator in Surfside Beach
We understand that termite infestations can happen at any time, which is why we offer ongoing termite control in Surfside Beach. Our dedicated team will work with you to create a custom treatment plan based on the location and severity of the infestation. Whether you need monthly, quarterly, or annual inspections, we have you covered. Our goal is to provide you with ongoing peace of mind, knowing that your property is always protected.
Sentricon Bait Systems
Here at Beach, we use Sentricon: a cutting-edge, scientifically backed bait system renowned for its effectiveness in termite prevention. Strategically positioned bait stations form a shield around your property, drawing termites to the bait, and disrupting their molting process. Without the ability to molt, the termites die. The Sentricon system systematically eliminates the threat from within. And the best part, it's not poisonous, so it's safe for your family and pets.