Image

Get a Free Termite Inspection
100% Satisfaction Guarantee
Termite Control in Myrtle Beach
Termites are active year-round in the southeast thanks to our warm summers, mild winters, and overall humid climate. This means that homeowners need to be extra vigilant about protecting their homes because an infestation can happen at any time. That might sound overwhelming, but our local exterminators are here to help!
When you partner with us for termite control in Myrtle Beach, we will:
Inspect your home from top to bottom

for signs of an infestation.

Create a custom treatment plan

based on the location and severity of the infestation.

Install Sentricon bait stations around the perimeter of your home.

Completely eliminate termites

and prevent further damage.

Discuss annual inspection options for ongoing peace of mind that your property is safe. 
Save $100 On Your Termite Treatment
How Sentricon Works
The Sentricon System is an incredibly effective, science-based bait system. The bait stations are placed around your property to create a protective barrier. Termites are constantly foraging, which in turn leads them to the bait that prevents them from molting. If termites can't molt, they die. As the bait is spread around the colony, it's eliminated from the inside. Sentricon isn't a poison, so it's safe to use around kids and pets!
Signs of a Termite Infestation
Termite infestations are so costly because they're difficult to identify, so most people don't realize they have a problem until it's too late. To protect your home from termite damage, look out for these warning signs:
Hollow-sounding wood:

The pests eat wood from the inside, so it can look untouched but still be hollow. To tell if this is the case, knock or tap on the wood and listen to the sound.

Discarded wings:

After termites swarm, they'll lose their wings. This results in piles of them, often near windows, doors, or around the foundation.

Buckling floors:

Damage to the subfloor and structural supports of your home causes uneven, buckled floors that are excessively squeaky.

Mud tubes:

These insects build tubes to protect themselves as they travel from the ground to your home. These tubes are thin, brown, and often on the outside of the foundation.

Peeling paint:

An infestation introduces excess moisture into your home. If there are enough termites are present, they'll cause paint to peel on the walls and ceiling.
Local Experience for Proven Results
As a locally owned and operated company, we understand Myrtle Beach termite control—after all, we also own homes in this area. That's why we want to help you address the problem as soon as possible because the sooner you get rid of termites, the less damage your home will endure. So let our team of talented, local exterminators give you a termite-free home, guaranteed!
Get a 10% Veteran Discount on Termite Control
We're thanking our veterans by offering a 10% discount on termite treatments. Here at Beach, we're proud to support our troops. Contact us today for comprehensive termite control.
Frequently Asked Questions
Do You Offer CL-100 Forms?
Yes, you can find our CL-100 form here. 
Do You Offer Recurring Termite Services?
Yes, we offer recurring termite services with all of our service plans. We provide yearly inspections to prevent any potential damage. We also offer one-time services.
How Does Your Termite Control Service Work?
After you reach out to us, our technicians will take your information and schedule a free inspection. After the inspection, we will give you a quote. Then, we will schedule your initial treatment. After that, we offer annual inspections.
What Coupons Are Valid For Your Termite Services?
$100 Off Initial Termite Treatment
Veterans Discount
AAA/AARP Discount
Free Quote
Free Inspection
Refer a Friend Discount
You can redeem any of them here.
Our Guarantee
Should pests persist in between scheduled treatments, simply let us know and we'll re-service your home for no additional cost to you. That's our guarantee to you!
Image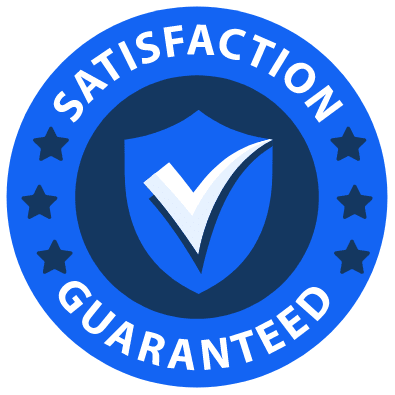 Our Termite Treatment Service Area
Beach Pest Service is proud to provide termite treatment services all around the Myrtle Beach area. See if we service your city:
Image