Image

Keep Rats & Mice Out of Your Home!
100% Satisfaction Guarantee
Rodent Exterminators in Myrtle Beach
Imagine a home free of rodents, where you can enjoy living in this beautiful city without worrying about infestation. Our rodent exterminator service in Myrtle Beach is here to make that dream a reality. With our expert rodent control, you can prevent and get rid of rats and mice, ensuring a rodent-free environment for you and your loved ones.
Here's why our rodent control in Myrtle Beach is the best choice for you:
Free Rodent Inspections: Our skilled technicians will thoroughly inspect your property, identifying potential entry points and harborage areas. 
Exterior Rodent Baiting: We strategically place bait boxes in targeted areas around your property using innovative techniques and state-of-the-art baiting stations. Our goal is to prevent rodents from entering your home in the first place, keeping them at bay and protecting your peace of mind.
Interior Trapping: If rodents have already found their way inside, we employ effective trapping methods to swiftly remove them from your premises. Our technicians are trained to handle these situations with utmost care and professionalism.
Comprehensive Rodent Control in Myrtle Beach
Our mice and rat exterminators have everything you need to maintain a rodent-free home. When you choose Beach, you can rest assured you're getting the best and most comprehensive service possible. Our Myrtle Beach exterminators guarantee the complete removal of rodents and other pests. 
When you sign up for our treatment, you can expect the following process:
An exterminator will come out to your property to determine the extent of the infestation and a recommended treatment plan. 
Bait boxes will be placed strategically based on the findings during the inspection. 
Our team returns periodically to check on bait stations and remove any rodents. 
Don't let rats and mice take over your home. Contact Beach Pest today, and let us help you get rid of these unwanted guests for good. Trust the experts– trust Beach Pest Service!
We Offer Free Rodent Inspections!
Sometimes, you don't know the extent of your infestation, and that's okay! We offer free inspections so that we can determine if you have a rodent problem at no cost to you. This allows us to develop a targeted plan of action tailored to your specific needs. We take pride in our commitment to customer satisfaction and strive to provide a user-friendly experience that keeps clients coming back.
Signs of a Rodent Infestation
You can promptly address the issue by recognizing the signs of a rodent problem early on. Here are some key indicators that may suggest the presence of rodents in your home:
Chewing and Gnawing Marks
Droppings
Unpleasant Odor
Nesting Materials
Scratching and Scurrying Noises
Damaged Wiring and Cables
Pet Behavior Changes
Act swiftly and decisively to eradicate these intruders. Your health and well-being depend on it!
One-Time or Recurring Services Available
We understand that every customer's needs are different. That's why we offer both recurring and one-time rodent control services. Whether you're looking for ongoing protection or just need a quick solution, we've got you covered. Get started with a free quote from our experienced exterminators today! 
Our Guarantee
Should pests persist in between scheduled treatments, simply let us know and we'll re-service your home for no additional cost to you. That's our guarantee to you!
Image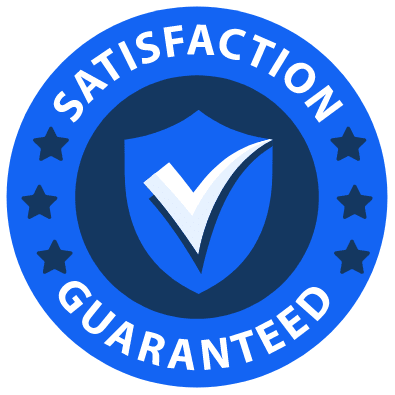 Our Rodent Control Service Area
As a locally owned and operated company, we proudly provide services to our community. Our rodent exterminators service the following cities: 
Image