Looking For A Local Exterminator in North Myrtle Beach?
Pest Control in North Myrtle Beach
Have you noticed signs of pests in your home and are starting to feel uneasy? Beach Pest Service is the company for the job! As a locally owned and operated pest control company, Beach has a team of local, friendly technicians who are experts in the field that can take care of pests in your North Myrtle Beach home. From general insects to bed bugs and rodents, our methods are family-friendly and effective. We also offer a 100% satisfaction guarantee with free re-treatments! 
As a locally owned and operated business that places great value on hospitality, we pride ourselves on being:
On-time 
Thorough 
Professional
Knowledgeable 
and friendly!
Image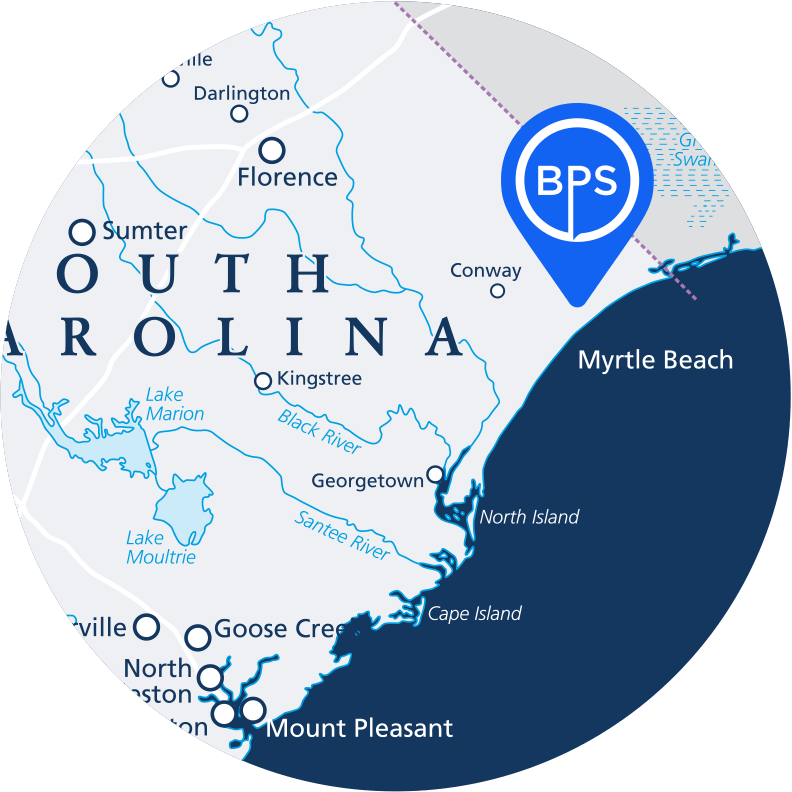 Get Rid of Pests Today!
North Myrtle Beach is known for its serene beaches and beautiful weather, so don't let pests keep you from enjoying paradise! Our team works diligently to get to the bottom of your pest infestation by asking investigative questions and performing a detailed inspection. Each exterminator on our team has a professional license in addition to recurring monthly trainings on the latest treatments and best practices. 
Our team can rid your home of:
Ants
Spiders
Wildlife
Earwigs
Rodents
Fleas
Stinging insects
Cockroaches
Bed bugs
and MORE!
Bed Bug Treatment in North Myrtle Beach
If you're looking to get rid of bed bugs, don't bother with DIY options that can actually make the infestation worse. Instead, trust the experts at Beach Pest Service. We offer bed bug control in North Myrtle Beach that comes with a 60-day guarantee. If you have any problems after our visit, simply let us know and we'll re-treat for free! You can trust our team to make things as easy as possible every step of the way.
Our bed bug control also includes:
A thorough inspection to determine what rooms are affected.
Liquid and steam treatments to target pests in hard-to-reach spots.
HEPA vacuums to remove bed bugs, eggs, shed skins, and other debris.
Open communication so you always know what's going on.
Termite Control in North Myrtle Beach
Living in North Myrtle Beach means dealing with year-round termite activity due to the humid climate. But don't worry; our team is here to get rid of termites for good and protect your property. Trust us to provide effective, safe, and affordable termite control solutions. When you sign up for our services, you can expect:
A thorough inspection to detect signs of infestation.
A custom treatment plan using advanced Sentricon bait stations.
Complete elimination of termites to prevent further damage.
Optional annual inspections for continued peace of mind.
Service from friendly, local exterminators. 
Our Guarantee
Should pests persist in between scheduled treatments, simply let us know and we'll re-service your home for no additional cost to you. That's our guarantee to you!
Image