Get a Free Quote on Pest Control in Murrells Inlet
Pest Control in Murrells Inlet
We are Beach Pest Service, your local pest control experts in Murrells Inlet! Our team of experienced exterminators is dedicated to providing quality service and personalized solutions for both residential and commercial properties. With our knowledge of the local climate, we understand the unique challenges that come with pest infestations in this area. Here are some of the pests we treat: 
Cockroaches
Mosquitoes
Rodents
Ants
Spiders
Stinging Insects
Wildlife
Fleas
Earwigs
And more!
We offer military discounts, Saturday services, and family-friendly treatments to fit your schedule and budget. Plus, our 100% satisfaction guarantee ensures that you'll be happy with the results. Don't let pests take over your home or business - trust Beach Pest Service to take care of it for you. 
Image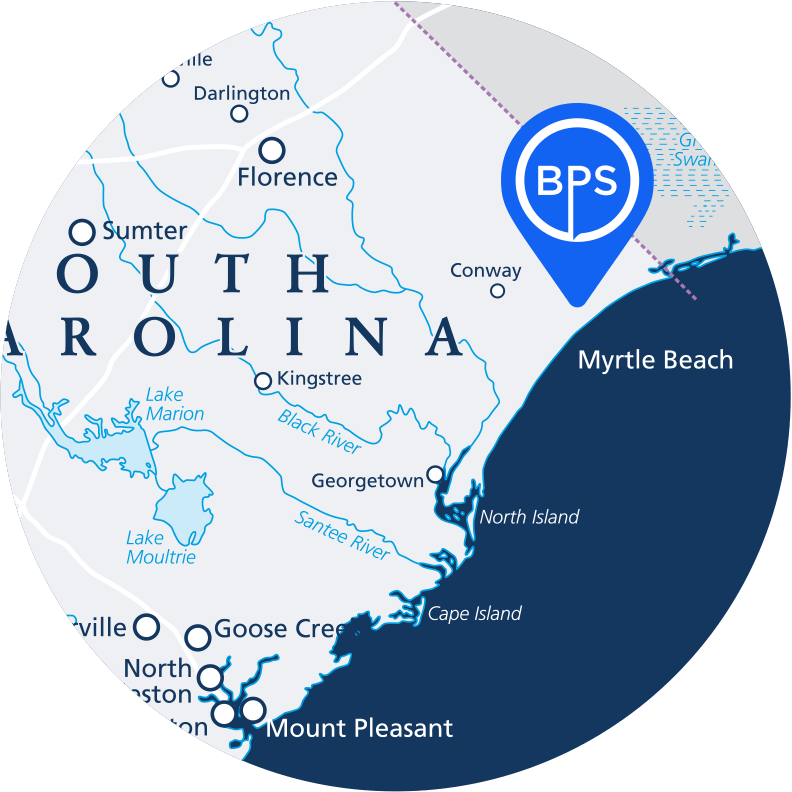 Pest Control From The Locals
South Carolina's pest control needs are distinct, and only experienced professionals can deliver optimal results. That's why having a local team you can rely on is so important! As a local pest control company, we take pride in utilizing our knowledge and experience to serve and support our communities. When intrusive pests invade your home, you can trust us to remedy the situation. We guarantee the most effective pest control in Myrtle Beach and adjacent areas.
Bed Bug Exterminator in Murrells Inlet
Are bed bugs keeping you up at night? Don't lose sleep over it! Our bed bug treatment in Murrells Inlet is here to help. Here's what you can expect from our experienced bed bug exterminators:
A free inspection to determine the extent of the infestation.
Safe and family-friendly treatment methods that are proven effective.
Vacuum treatment to remove clusters of bed bugs.
Specialized heat treatment to target all bed bugs.
Liquid treatment to ensure thorough elimination.
A 60-day warranty for peace of mind.
Don't let bed bugs keep you up at night. Contact us today for the best bed bug control in Murrells Inlet!
Termite Exterminator in Murrells Inlet
Protecting your home from termites in Murrells Inlet is essential, especially with the humid climate we have here. But don't worry; our termite exterminators are here to help! We offer family-and-pet-friendly termite treatments to get rid of termites and prevent further damage.
With our termite control service, you can expect:
Ongoing termite monitoring to ensure your property stays safe.
Comprehensive termite inspections to catch any signs of infestation.
Installation of Sentricon bait stations around your home for added protection.
Quick service from local exterminators.
Don't wait until it's too late. Contact our termite control service today to schedule a comprehensive inspection and protect your home from these destructive pests! 
Mosquito Exterminator in Murrells Inlet
Are annoying mosquitoes ruining your outdoor activities in Murrells Inlet, SC? We've got you covered! Our mosquito control service is tailored to the unique climate and geography of Murrells Inlet, ensuring you can enjoy your surroundings without the constant buzz and bites. Here's what we offer:
Quick Relief: We understand the urgency of a mosquito infestation, especially when you want to enjoy the outdoors. Our team works quickly to provide relief and restore peace to your outdoor spaces.
Family-Friendly Methods: We prioritize the well-being of your family and the surrounding ecosystem by using safe and family-friendly methods for mosquito control.
Larvicides in Targeted Areas: Our proactive approach includes treating specific areas where mosquitoes breed, preventing them from becoming a nuisance.
Liquid Sprays: We use industry-leading liquid sprays that effectively target and eliminate mosquitoes in your area.
And more!
Our Guarantee
Should pests persist in between scheduled treatments, simply let us know and we'll re-service your home for no additional cost to you. That's our guarantee to you!
Image