Get Locally-Owned Pest Control in Cherry Grove
Pest Control in Cherry Grove
Whether large or small, no pest infestation in your home is a pleasant experience. Your home is where you deserve to feel totally relaxed, comfortable, and at peace. If you're struggling with bugs or rodents, contact Beach Pest Service for the finest, local pest control! We specialize in not only eliminating pest infestations, but also prevent them from occurring in the first place. Our exterminators in Cherry Grove will keep you safe from: 
Cockroaches

Mosquitoes

Rodents

Ants

Spiders

Stinging Insects

Wildlife

Fleas

Earwigs

And more!
Image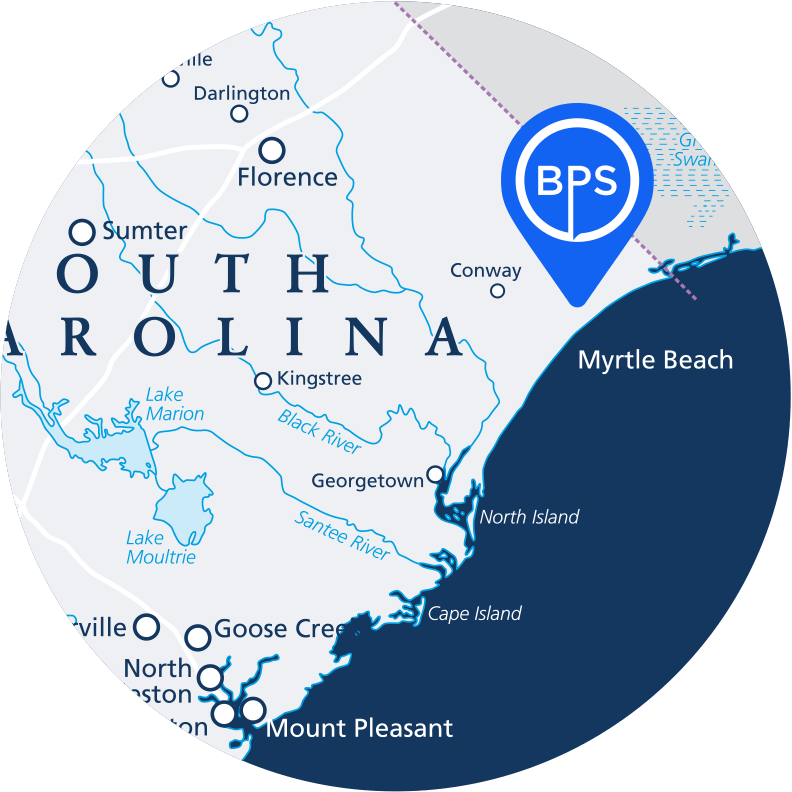 Family-Friendly Pest Control Service
In deciding whether or not to hire professional pest control, you've probably wondered if it's safe. Here at Beach Pest Service, we're proud to be able to say, "Yes!" To protect you, your family, and your pets, we use exclusively family-friendly products and techniques both in and around your home. Our pest control in Cherry Grove will never put your loved ones at risk, so you can rest assured that our exterminators will leave you with the pest-free home and peace of mind that you deserve.
Our pest control service includes:
A thorough home inspection

from an experienced, local pest exterminator. 

Personalized pest treatment, removal, and prevention plans

that address your specific needs.

Available recurring service

 for a pest-free home

—all year.

Our complete satisfaction guarantee. 

And much more! 
Get $25 Off Local Pest Control
Local Experts You Can Trust
Here in South Carolina, our pest pressures are unique and require experienced professionals to deliver effective results. That's why it pays to have a local team that you can count on. As a local pest control company, we take pride in putting our local knowledge and experience to work for communities that we both serve and live in. So when nuisance pests try to move into your home, look to the locals to get the job done right! We promise to provide you with the best pest control in Myrtle Beach and surrounding areas. 
Bed Bug Exterminator in Cherry Grove
Here at Beach Pest Service, we know how terrible it is when bed bugs disrupt the relaxation of you and your family. We want to help you get back to a good night's rest with our effective bed bug control in Cherry Grove. We're a locally owned and operated company, so we care about helping our neighbors by providing the best bed bug treatments possible. 
When you choose us for bed bug treatment in Cherry Grove, we will:
Perform a complete inspection

of the property to determine the best way to handle the bed bugs. 

Create a custom treatment plan

that will serve your home in the most efficient way. 

Enact the triple treatment system

of vacuum, steam, and liquid for a thorough way to make sure all the bed bugs are out of your home. 

Re-treat for free

if you see the bugs come back.
Termite Exterminator in Cherry Grove
When termites start snacking on your home, you need the best termite control in Cherry Grove—you need Beach Pest Service. We use the Sentricon System, which is the best option on the market. Termites are drawn towards the bait and away from your home, preventing them from causing further damage. The bait also works to stop termites from molting, which eventually kills them and causes the colony to collapse from the inside.
When you choose our termite treatment, we will:
Inspect your home

and crawl space for signs of an infestation.

Customize our approach

based on our findings and any concerns you have.

Install Sentricon stations

every 10-20 feet around the perimeter.

Completely eliminate the colony

, including the queen.

Talk about

annual inspection options

to keep your home protected year-round.

Service from a local termite company. 
Mosquito Exterminator in Cherry Grove
Cherry Grove's climate and geography make mosquito control essential for a comfortable outdoor experience. Our local expertise ensures that we understand the unique challenges posed by mosquitoes in this area and can implement effective mosquito treatments and prevention methods. When you call Beach, you're guaranteed: 
Free Inspections: Our experts will conduct a thorough inspection of your property to identify mosquito hotspots and assess the situation.
Liquid Sprays: We utilize industry-leading liquid sprays that target and eliminate mosquitoes effectively.
Larvicides in Targeted Areas: Taking a proactive approach, we treat specific areas where mosquitoes breed, preventing them from becoming a nuisance.
Mosquito Traps: We deploy effective mosquito traps to further control their population and provide you with relief.
Satisfaction: If you're unhappy with our services, just call us! We'll come back to make it right. 
Our Guarantee
Should pests persist in between scheduled treatments, simply let us know and we'll re-service your home for no additional cost to you. That's our guarantee to you!
Image