Looking For A Local Exterminator in Myrtle Beach?
Pest Control in Myrtle Beach
Finding a couple of ants in the kitchen or spiders in the bathroom may not seem like a big deal, but one pest can quickly turn into a full-blown infestation. All it takes is a crack in the foundation, a hole in the roof, or any other small gap for pests to find their way into your home. If this happens to you, give us a call! We offer safe, guaranteed treatments to give you long-term relief.
Our exterminators in Myrtle Beach will protect your home from:
Mosquitoes

Ants

Spiders

Stinging Insects

Cockroaches

Silverfish

Earwigs

Rodents

Wildlife

And more!
Locally Owned and Operated
Beach Pest Service is a locally owned and operated business, which means we know and care about the community that we serve. This allows us to create lasting relationships with our customers and neighbors, which is one of our favorite parts of the job! If you're looking for a pest control company that has your best interest at heart, we've got you covered.
Image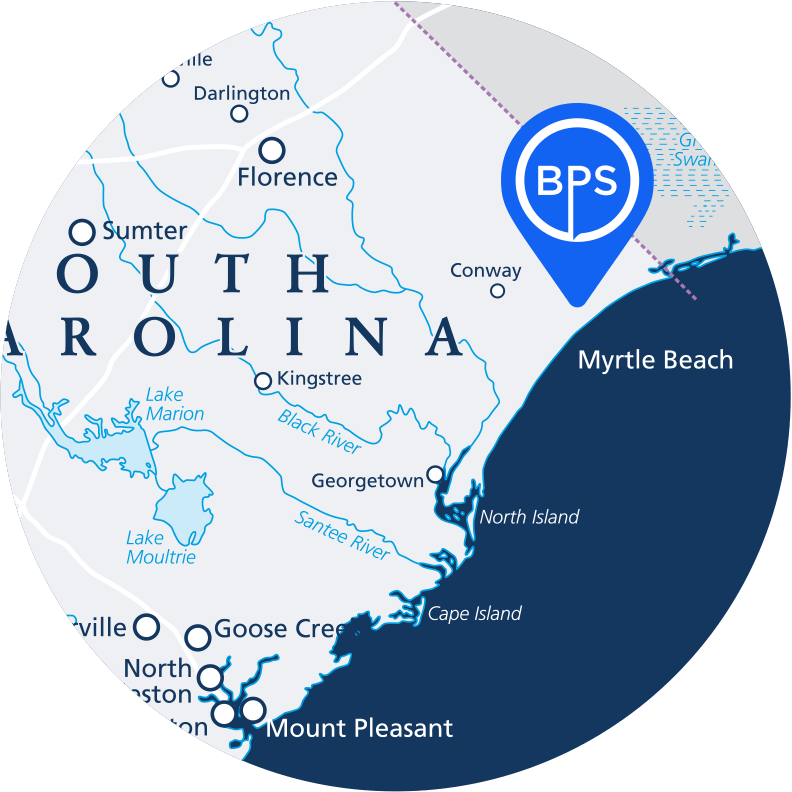 Guaranteed Relief from Pests
We're here to make your home pest-free as quickly and efficiently as possible. Our first step in the treatment process is a thorough inspection of your home where we look for entry points, hiding places, and signs of an infestation. After that, our exterminators will:
Ask additional questions as necessary to have in-depth knowledge specific to your pest infestation. 

Create a custom treatment plan

based on their findings.

Get rid of pests with

products that are safe for your loved ones

.

Complete a service report and add it to your customer record. 

Schedule recurring treatments

to ensure critters don't return.

Give you our satisfaction guarantee

, which includes free re-treatments as needed.
Bed Bug Treatment in Myrtle Beach
Bed bug infestations often go unnoticed because their signs are so subtle. Things to look out for include rust-colored stains on your bedding, a musty odor in affected rooms, and small bites on your skin. If you notice any of these, you need professional bed bug treatment, and there's no better option than Beach Pest Service.
Our bed bug control in Myrtle Beach includes:
A comprehensive inspection to get treatment started as soon as possible.

Custom treatment based on the severity and location of the infestation.

A triple treatment—vacuum, liquid, and heat—to eliminate bed bugs at every life stage. 

Guaranteed results, so you can sleep soundly in no time.
Termite Control in Myrtle Beach
A single termite colony can house hundreds of thousands of insects—that's more than enough to cause serious damage to your home. Their huge numbers also make it impossible to eliminate infestations on your own. Instead, trust our termite control in Myrtle Beach. We work with you to treat any current infestations, prevent further damage to your home's structure, and offer a satisfaction guarantee!
Our termite treatments rely on the Sentricon System, which works like this:
Bait stations are placed strategically around the perimeter of your home.

Termites are led to the bait while foraging and take it back to the colony.

The bait is spread and prevents the insects from molting, causing them to die.

Even the queen is eliminated, ensuring the colony is completely eliminated.
Our Guarantee
Should pests persist in between scheduled treatments, simply let us know and we'll re-service your home for no additional cost to you. That's our guarantee to you!
Image